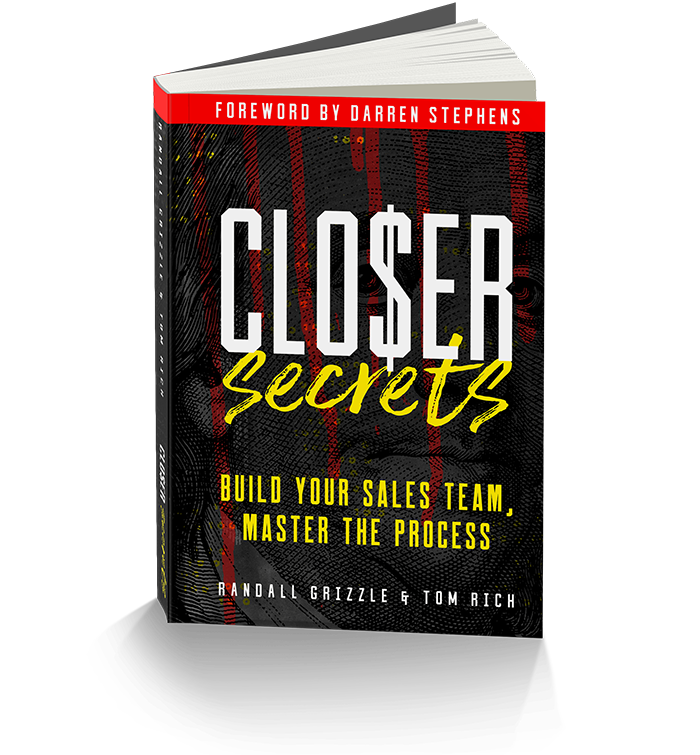 Most of us are taught the importance of having wealth and the value of money, but we are rarely taught the importance of having the discipline to sell.

Closer Secrets is about bridging the gap between the business owner and their amazing product or service....AND actually SELLING that as a high-ticket item. You often see too many entrepreneurs who are amazing at what they do, but have no idea how to sell what they do.


In the book, I show you exactly how to set up YOUR game plan, so that every sales conversation you have, no matter what the product, is not a random, uncontrolled sales call, but a conversation that you have complete certainty and intention over.

Secret #1
The secrets to building your tribe, mastering the process, and scaling
Secret #2
The secrets to hiring superstars
Secret #3
The secrets to creating an attractive character presence and how to present yourself in a way that to make people feel like they CAN'T afford NOT to buy
Get Your Copy Now
Learn the techniques that have closed thousands of high-ticket sales, generating tens of millions of dollars in revenue
"This is the process I used to sell high ticket sales for Russell Brunson, Frank Kern, Dan Henry & more."
See what others are saying about the Closer Secrets method
Within days we were selling $15,000 coaching programs!
No one knows high ticket sales better than Randy Grizzle!